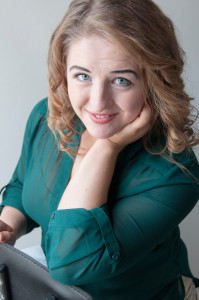 Alyssa Franks
Alyssa Franks is thrilled to no longer be a virgin when it comes to working with A-Muses.  A Utah native, Alyssa received her Bachelor's degree in Acting from Liverpool Institute for Performing Arts in Liverpool, England.  Alyssa is Director of Community Outreach for Wasatch Theater Company. She coordinates Pinnacle Acting Company's summer play reading series.  By day, she teaches aspiring artists at Salt Lake School for Performing Arts. Recent roles include Lil Bit in HOW I LEARNED TO DRIVE (Pinnacle Acting Company) Ella in THE LITTLE DOG LAUGHED (Wasatch Theater Company), Fortune Teller in THE SKIN OF OUR TEETH (The Grand Theatre), Eva in HAPPY (WTC), and Imogen in CYMBELINE (New World Shakespeare Company).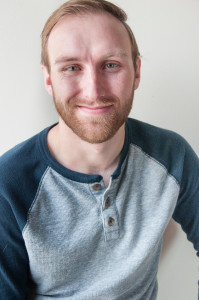 Austin Stephenson
Austin is the former Technical Director for The Ziegfeld Theater in Ogden, and since stepping down he's primarily been involved in operating and designing lights and sound up and down the Wasatch Front. Austin saw 'The Vagina Monologues' years ago and enjoyed the format very much, and after learning about MY FIRST TIME he was thrilled to audition, and ecstatic to be cast in a similar style show that he would be able to be a part of. He would like to thank the Universe for giving him this opportunity to learn more about society and grow as a human being, and we truly hope you'll come learn with him and us as at MY FIRST TIME.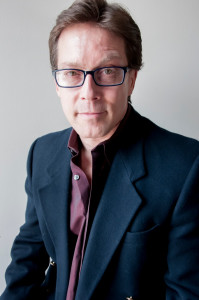 David Evanoff
David is typically under or behind stages as a life time musician, playing or directing musicals. Locally, his work has been heard at The Capitol Theatre, Pioneer Theatre Company, Salt Lake Acting Co., The Egyptian Theatre, The Grand Theatre, and Plan B Theatre. A few of David's rare appearances on stage include: Salt Lake Acting Company, The Egyptian Theatre, The Grand Theatre, and Plan B Theatre.
David also owns and operates Sound Designs Studios where he writes and produces music and sound for Film, TV and special events. We are thrilled to have him as a part of this production. Don't miss this rare opportunity to see him return to the stage in this production of MY FIRST TIME.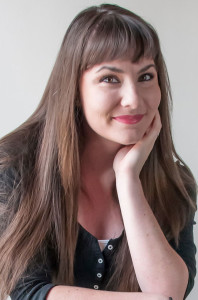 Emilie Starr
Emilie is very excited to be a part of MY FIRST TIME. She is very proud to be such a successful starving actress. Some of her favorite roles include Zooey in MR. PERFECT (Salt Lake Acting Company), Juliet in ROMEO & JULIET STAR CROSSED DEATH MATCH (Salt Lake Acting Company), Sue in CARRIE THE MUSICAL (Utah Rep), Alice in CLOSER (Wasatch Theatre Company), Ivy in BARE with (Utah Rep), and CAVALE in Cowboy Mouth. Big thanks to Mom, Dad and Sister Jennie for encouraging me to continue in the Arts even though it may be bad for my health, and thank you to Eric and Tracy for still believing that I could be famous someday….don't hold your breath.